Leffler Family Farms' Farm Update–April 25th 2014
Potatoes were the first thing in the ground this year on April 12th.  Our son Huxley had help from his friends, the weather was nice, and planting went quickly.  So far, we planted four varieties, Yukon Gold, Red Norland, White Russets and Goldrush.  We'll add others, like Peruvian Purple and German Butterball, in the next few weeks.
Riley, Dillon, Brianna and Huxley help plant Yukon Gold potatoes.
With the field finally prepped and ready for planting, we have steadily been laying black plastic mulch down for our transplants.  This is instrumental for natural weed suppression and moisture retention in our field application of tomatoes, eggplant, peppers, onions, sweet potatoes, and basil.  We also have been sowing other veggie seed in the field.  Our early crop rainbow beets, bunching onions, rainbow chard, peas (both shelling and sugar snap), radishes, and several varieties of lettuce were planted a few days after the first potatoes.  Now the hard part, we wait for a nice rain storm to germinate the first planting.
Next on the early season field planting agenda:  rainbow carrots, fava beans, cilantro, dill, green garbanzo, arugula, and more beets!
 ——————————————————-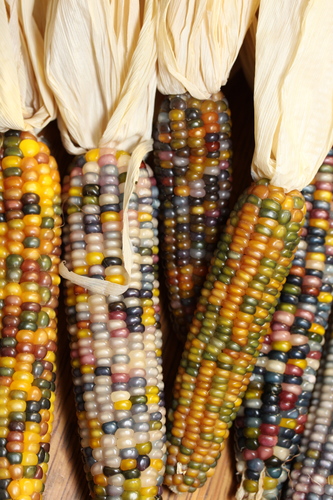 Glass Gem Corn harvested last fall, 2013.
Upon discovering the above pictured Glass Gem Corn a few years back, Anthony and I immediately resolved to grow it.  Intrigued by the story and amazed by Glass Gem's diversity and beauty, we waited eagerly for our first opportunity.  Our chance came last year, and we were fortunate to yield some impressive cobs of this beautiful heirloom corn.
Please check out the link below for the full story behind the origin of this truley amazing corn variety.
Want to try growing it yourself?
Send a stamped, self-addressed envelope to the below address and
we'll send you a pack for free!
  Please limit one per household and only available to those currently on our emailing list (if you are receiving this Farm Update you are on our emailing list 
).  Please also include your email address or a contact phone number.
Local Motion – Glass Gem offer
37414 CR 29
Eaton CO  80615
——————————————————-
First Market on May 14 Mother's Day
The first Farmer's Market of the season will be on Sunday, May 14 at Old South Pearl Street Farmer's Market (in Denver) from 9-1.  We plan to be there with plants, dried beans, popcorn and more.  What a great weekend to get the garden started…weather permitting, of course!
——————————————————-
Local Motion CSA News and Updates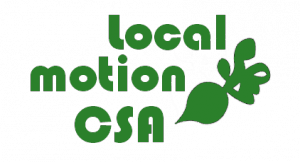 The last day to sign up for this season's community supported agriculture program, Local Motion CSA, is April 30th.  Find more information at
http://www.lefflerfarms.com
 under the Local Motion tab.  Online sign up is available!  Please feel free to contact us with any questions.
Hope you're having a great weekend!
Anthony and Sarah