Leffler Family Farms' July 29th Farm Update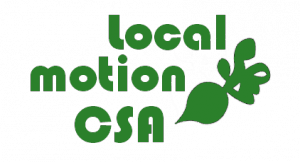 With last week's temperatures soaring into the high 90's, the first round of mixed lettuce greens are done producing, but they were pretty amazing while they lasted.  The fall crop is going to be seeded this upcoming week so you should expect even tastier lettuce greens in 3-4 weeks.  Fall crop planting time is when we really get excited around the farm because we can grow a wider array of vegetables with out too much fear of being devastated by bugs.  Cole crops, arugula, Asian greens and winter radishes will be planted this upcoming week as well.
The tomatoes have begun to set nicely as have the eggplant.  There are finally a few of the long Japanese Eggplant fruiting so they are right around the corner.  The bell and hot peppers are also starting to really growing like crazy in the black plastic mulch. 
The sweet corn is looking great and should be ready by next week as long as we see a few more hot days by then.  Tomorrow is predicted to be a high of 66 degrees so that does not help the cause but the rain sure will!
As we write this it has been gently (and substantially) raining for the last hour, and the veggies are absolutely loving it!  Never have we experienced a season with such little need for irrigation.  Thanks to the rain tonight, we are getting a break from irrigating popcorn, and get to enjoy a cozy evening inside on our 8th wedding anniversary with our two boys.  What a nice surprise!
This Week's Share*
*shares may vary slightly from list due to the sometimes unpredictable nature of harvesting.
Sweet Yellow Onions (with tops)
Dill, Basil,and/or Garlic Chives
Squash Blossoms (for some)
——————————————————
A little recipe we have been eating on the farm this past week!
Thinly slice and marinate in soy sauce, toasted sesame seed oil, lots of garlic, green onions and/or garlic chives and a little rice vinegar. Refrigerate for an hour and they are ready to eat.  This is a very nice "quick pickle" recipe. 
Try these pickles with white rice and boiled Rainbow Chard.
—————————————
Zucchini Butter
Author Notes: Whenever you come home a bundle of squash, this is the best, purest way you can distill it. (And then in about a month, when we're overrun, it will still be a happy way to dispense with lots of them at once.) It turns out zucchini wants to be butter. Grated fine, it cooks down quickly, pooling into a soft, freckly green pile. Spread it on toast in place of actual butter. Cake a thick layer in a sandwich with salted tomatoes or soft cheese. Sauce a grilled pizza. Consider it a side dish. Or just eat a big heap of it, right out of the pan, like we did.
Recipe from
Jennie Cook
via
The Kitchn
. (
less
)
Author Notes:
Whenever you come home a bundle of squash, this is the best, purest way you can distill it. (And then in about a month, when we're overrun, it will sti (
…more
) – 
Genius Recipes
Makes about 2 cups
2pounds zucchini or assorted summer squash (feel free to use less or add extra — cooking times will vary)
1/4cup olive oil or butter
2 minced shallots, garlic, or combination of both
Salt and pepper
                  Coarsely grate the zucchini. Let it drain in a colander for 3 to 4 minutes or until you are ready to begin cooking. To hasten cooking time, squeeze the water out of the zucchini by wringing it in a clean cloth towel.
                  In a deep skillet, heat the olive oil/butter. Sauté the shallots or garlic briefly. Add the zucchini and toss. Cook and stir over medium to medium-high heat until the zucchini reaches a spreadable consistency, about 15 minutes. If you scorch the bottom, turn the flame down! (And scrape those delicious bits into the butter for added flavor — you can splash in a little water to help deglaze the pan.) The zucchini will hold its bright green color and slowly caramelize into a nice vegetable jam.
                  Enjoy on toast, or as a side dish all summer long!
Top to bottom:  Last Saturday at Old Town Ft. Collins Farmer's Market, Mr. Pig, Japanese Eggplant in black plastic mulch, Cheyenne Spirit Echinacea, Lemon and Velvet Queen Sunflowers, Huxley with Rudbeckia, Golden Beets.
—————————————
If you're on Facebook, please like our Leffler Family Farms, Local Motion CSA page.  This is an additional opportunity for our community to share recipes, pictures and other veggie fun!  Please be assured we will still be emailing Farm Updates as well.
—————————————
WATCH ANY PLANT OR ANIMAL AND LET IT TEACH YOU acceptance of what is, surrender to the now.
    Let it teach you Being.
    Let it teach you integrity – which means to be one, to be yourself, to be real.
    Let it teach you how to live and how to die, and how not to make living and dying into a problem.
Eckhart Tolle
—————————————
—————————————
Questions and comments always welcome!