Hello 2014 summer CSA members!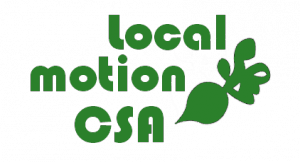 Your first CSA delivery date is fast approaching and we are starting to get really excited about it!  Each season brings it's own amazing blessings and the best part is getting to share the goodness with our friends and community.  The journey began the day you became a member and it's sure to be one of discovery and healthy fun.  We are truly humbled by the opportunity you have entrusted us with and hope you will find the experience as enriching and enjoyable as we have over the past few years.  Thanks for being part of the farm and the Local Motion CSA community.  It's going to be a great year!
——————————————————-
Snapped a few photos out in the field this morning…
From left to right: onions in  plastic mulch, lettuce mix, beets, peas and spinach.
——————————————————-
Communications
There will be 18 weeks of CSA deliveries this year.  During the 18 weeks of deliveries the plan is to communicate farm news, updates and other information on a weekly basis.  In the meantime, we want to touch base at least every couple of weeks to let everyone know how your veggies are growing and in preparation for the first pick-up day.  We would also be happy to share any recipes, ideas or any other insight you feel may benefit the whole group.
—————————————
Questions and comments always welcome!
 Have a great week!
Anthony and Sarah